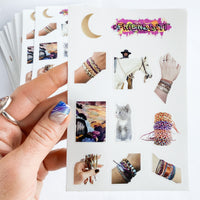 New Friendditi Sticker Sheets!
Receive one with orders of $35 or more while they last! Mark your #friendditi boxes with them or use in your other favorite sticker places like on water bottles, planners, or lap top lids!
When you have 10 Pretty by JL boxes stashed, be sure to leave your mark and email us for a shipping label to return them!
When you receive a #friendditi box, tag all of the friends who have marked it on Instagram & Facebook... That way we can follow along with where the boxes go! 🤩
Don't forget to use the #friendditi hashtag!
Shop some of our all time favorites...